When I travel, I almost always take my laptop with me. Being able to read and study the Bible and Christian literature without having to pack print books is perfect for flying, especially now that many airlines charge extra for your luggage. I've heard that some airlines have even considered charging by weight.
But Logos is more than just a Bible study tool. It's great for fun and games too. I'm sure most of you are aware of the Word Find. You can find it under Tools > Bible Puzzles > Word Find. I've used it on a couple of occasions while traveling. It's not just for kids.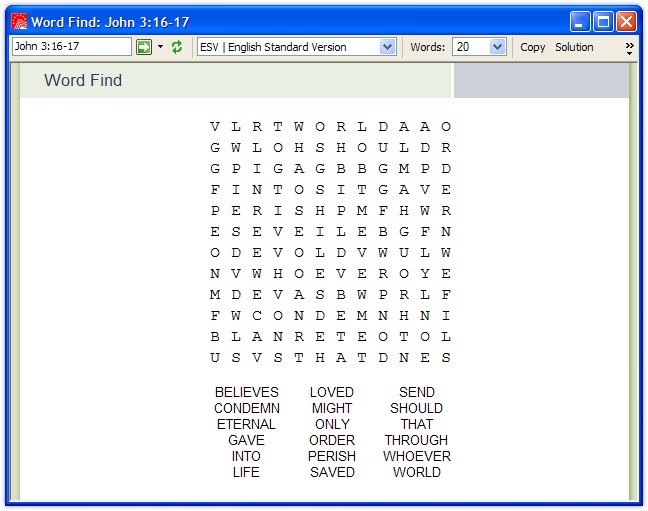 During my last trip to Minnesota to spend Thanksgiving with my wife's family, I found a couple of new uses for Logos when we were playing games around the kitchen table.
First, I was introduced to a word game called Boggle. The goal is in three minutes to come up with as many words as you can that no one else comes up with—the longer the word the better. As you can imagine, you often have to come up with words that are uncommon. This sometimes involves a bit of guessing, which in turns requires that a dictionary be handy.
I pulled up Merriam-Webster's Collegiate Dictionary, which comes in most of our base packages, and the Concise Oxford English Dictionary, linked them together, and had fun looking up and learning many new words.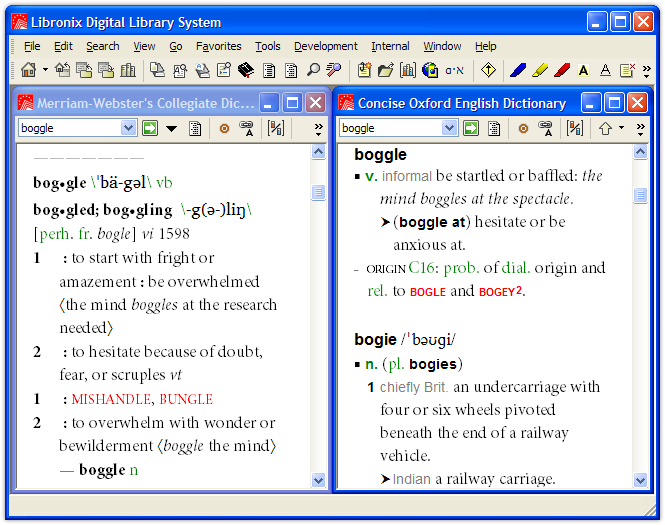 My brother-in-law tried to use a traditional paper dictionary, but I don't think he even got to the right section of the dictionary before I had looked the word up in two dictionaries. I highly recommend using Logos the next time you need a dictionary for family game time. Less waiting and more time having fun.
Second, another game we played with Logos was one I made up myself. I would read a random verse of Scripture after performing a Bible Speed Search, and the first person to guess the book it was found in would get a point. (You get only one guess until everyone has guessed.) If you could guess the full reference, you'd get a bonus point. This one was a lot of fun, but a little lopsided since my oldest brother-in-law is a pastor and was winning most of them.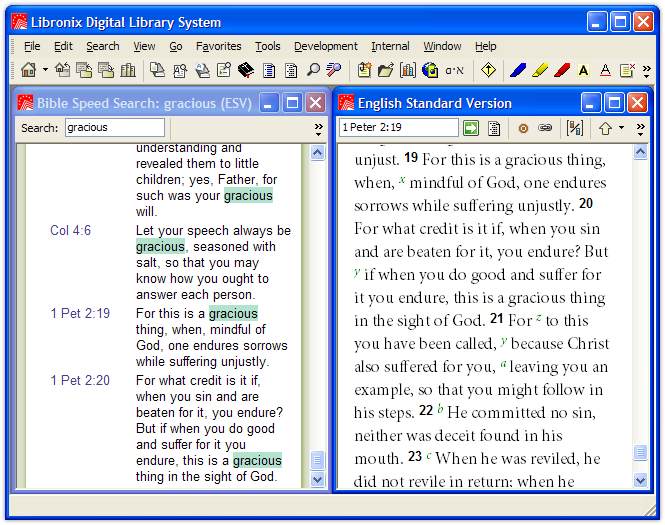 These are just a couple of examples that illustrate how Logos is more than just a Bible study tool and can be a great addition to family game time.
How about you? What creative ways have you found to use Logos for more than just Bible study?