Today's guest blogger is Adam Navarrete, who works in the marketing department here at Logos.
Just in time to get you thinking about your holiday cooking calendar, we held another bake-off this past Friday. There were more than a dozen delicious treats, but three rose to the top.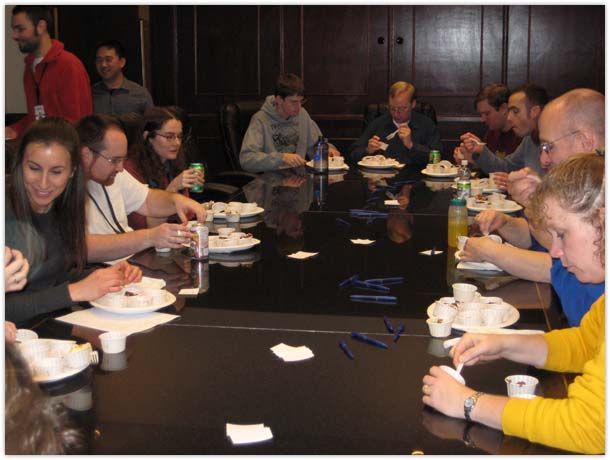 Our winners were as follows:
Heidie Godfrey with her Chocolate Raspberry bars
Elise Starkovich with her In Search of Wow Wow Wibble Woggle Wazzie Woodle Woo (translation: Cookie Cheesecake)
Elizabeth Sanborn with her Keebler Bars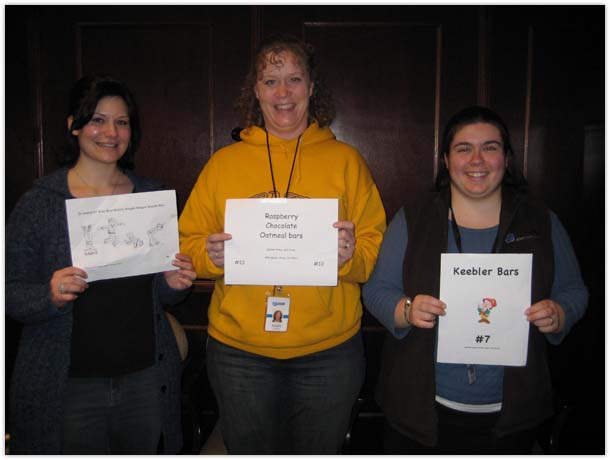 We invite you to download the recipes and give them a try!
If you make any of these for your household, church function, or holiday event, let us know how you like them.
Enjoy!