I've worked at Logos for a long time — fifteen years! There used to be a time when I knew every title and author we published. But we're publishing so much, and putting so much more on pre-pub, that I lost track of it all.
Actually, I lost track of it all long ago. We have a lot of books available. I tend to only keep track of certain areas that have to do with my primary areas of study — Greek, linguistics, Pauline Epistles, and early church.
But something neat happened to me this past weekend. My lovely wife will be attending a ladies' Book Study at the church we attend. They'll be reading and discussing Bryan Chappell's book, Holiness by Grace.
On a whim, I searched the Logos web site for "chapell" by just typing it in the upper-right corner of the page, like this: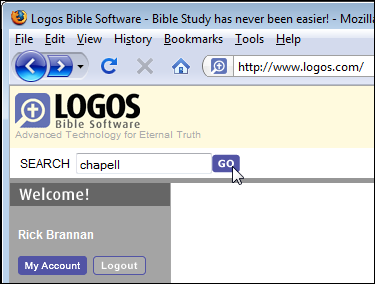 Here's what I found in the "Downloadable Products" section of the results: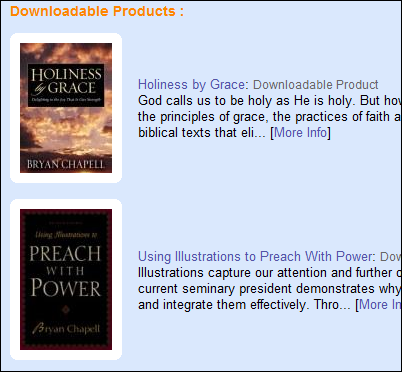 How cool is that? We've actually done the book already! Now I'll have it in my Logos Library at home too, so Amy and I can work through the book together as she attends the book study this fall.
But what was really cool to me was that I searched Logos on a whim. I had no idea if we had Holiness by Grace available or not. But we've done so many books in the past few years that I figured it was worth a chance.
This is a book that I'd never look for; that I wouldn't have even known to search for had my sweet wife not signed up for the book study. But it was there when I looked for it. Why? Because Logos does lots of high-quality, useful books from lots of different publishers so that not only will you find the stuff you know you want; you might even find stuff you didn't know you wanted.
Who knows? Maybe that book you need for a class or a study is available in Logos format too!