Three years and 700 posts later . . .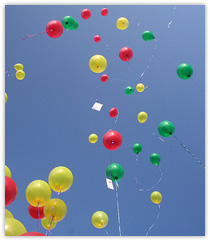 The Logos blog officially launched on July 29, 2005. If my math is correct, that means that today is our 3rd birthday! No need to buy us any presents, but you're welcome to buy yourself one if you want. :)
Looking Back
Over the past three years we've blogged just about every weekday with a few misses here and there. On an interesting note, yesterday's blog post was our 700th.
As a quick recap, I thought you might enjoy seeing some of the most viewed posts.
According to Google Analytics, here are the 5 posts with the most pageviews:
According to FeedBurner, here are the 5 posts with the most RSS views:
Looking Forward
We're in the process of upgrading the blog from Movable Type 3.2 to 4.2. We hope to roll out a new look with some cool new features very soon, so stay tuned for an even better Logos blog.
We value your input as we move forward. Feel free to share your suggestions for things you'd like to see us incorporate. We'd also love to hear what kinds of posts you find most helpful. What would you like to see us do more of? What could you do without? In short, what can we do to make the blog an ever better tool to keep you informed and help you get the most out of your Bible software? Let us know by leaving a comment or sending an email to blog@logos.com.