Today's guest blogger is Adam Navarrete, who works in the marketing department here at Logos.
Once again one of our quarterly cook-offs has come and gone. While there were some familiar faces in this year's bunch, a few stepped aside so a new group of competitors could get a chance to claim the prestigious "Curry Champion" title.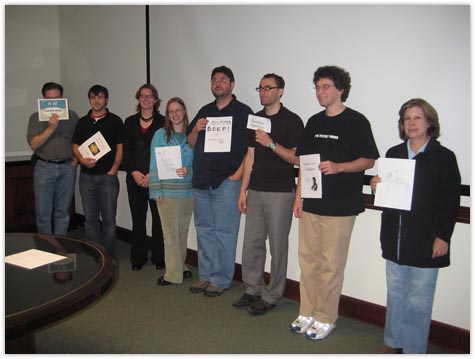 The halls were quickly filled to overflowing as the inter-office email was sent out informing employees that the competition was underway.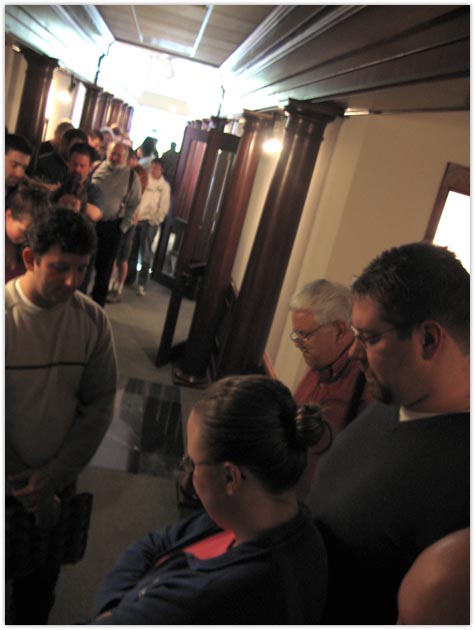 As usual, the meal was blessed in prayer before the awaited array of curries and steamed rice was fair game. With the head-count nearing one hundred and fifty in the office, it was a mad dash to the front of the line to make sure a sample of the competing curries was available.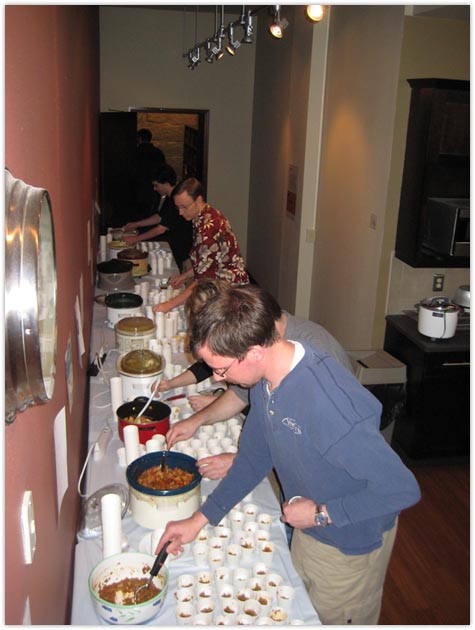 Once everyone had a chance to get their curry samples, side dish of rice, and a drink from the free-drink refrigerator, tasting each and deciding on a winner was in order.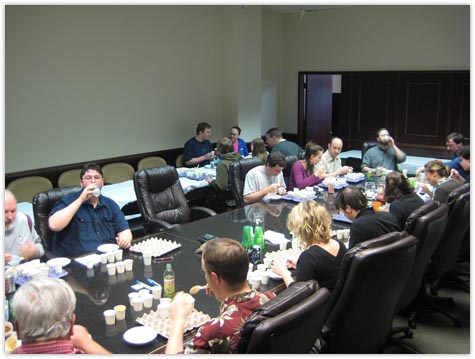 After the votes were tallied, the cooks gathered in the large conference room and provided a little information about their recipe before the top three curries were revealed.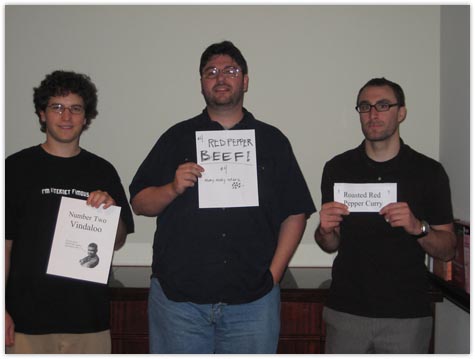 The number three spot went to Electronic Text Development's (ETD) Anthony Apodaca and his Roasted Red Pepper Curry. Challenging for the number one spot was Paul Williams, also from ETD, who settled for second with his Number Two Vindaloo. And the winner of the 2008 Curry Cook-Off was Eli Evans from Design and Editorial, who prepared Red Pepper Beef.
The winners have graciously agreed to share their secret recipes with you. Enjoy!