If you haven't gotten back into the habit of checking Morris Proctor's Tips & Tricks blog since it started back up at the end of March, you're missing out. Every Wednesday and Saturday there is a new blog post that will help you become a more advanced Logos user. Even if you've been a user for years, you're sure to pick up some new tips and be reminded of things that you've forgotten about.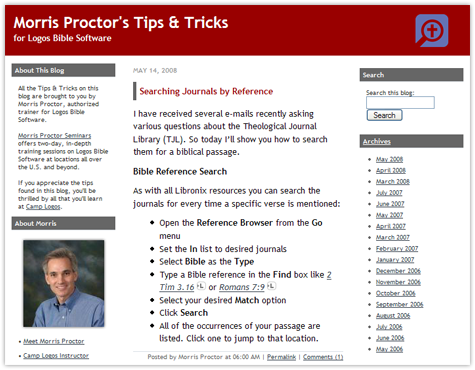 Here are the last six posts from the Tips & Tricks blog:
A great way to keep up with the latest posts is to add the blog to your RSS reader. The feed to subscribe to is http://feeds.feedburner.com/MorrisProctorsTipsTricks. You can also see the latest posts right in Libronix on the blog section of your Logos home page.