Logos has teamed up with PowerPointSermons.com to offer you integrated access to a growing library of over 2,000 PowerPoint templates and JPEG images right in the Passage Guide. Finding the perfect PowerPoint for your weekly sermons or worship services is now easier than ever. When you're doing your sermon preparation in the Passage Guide, you'll now see attractive PowerPoint templates and images that correspond to your passage.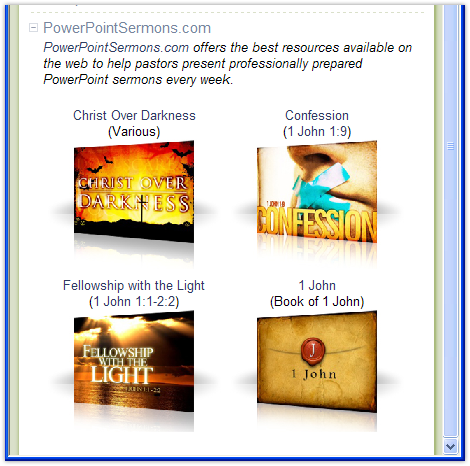 Clicking on an image takes you right to the PowerPointSermons site, where you can download the template. An annual membership comes with unlimited downloads, so you'll never be short on professional-looking slides for all of your church needs.
Click the image below to learn more and find out how to sign up for a subscription.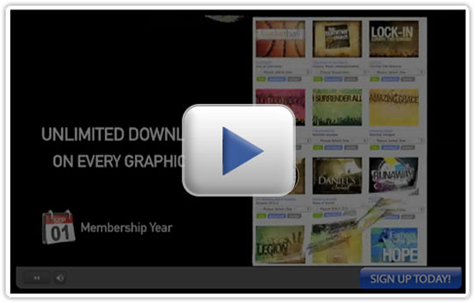 If you're not a pastor or teacher or just aren't interested in this service, you can collapse the section and Logos will remember your preferences and keep it collapsed next time your run the Passage Guide. Collapsed sections do not slow down your reports.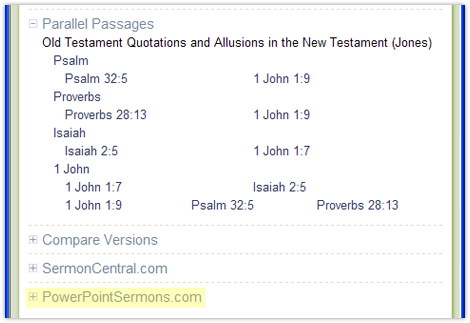 The other option is to uncheck it in your Passage Guide properties, which is accessible at the top of the Passage Guide report. Once it is unchecked, it will no longer appear in your report.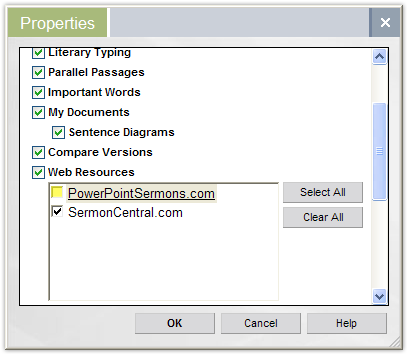 For more information, see PowerPointSermons in Your Passage Guide! and How to Disable PowerPointSermons.