This is the third post in a series of posts having to do with the Apostolic Fathers in Greek and English. (The first post is here, the second is here).
Today's video focuses on different reports and resources that the Apostolic Fathers resources complement through providing text on hover, on how references to Apostolic Fathers within lexicons can be exploited, and also how Apostolic Fathers information can be used in the Bible Word Study report.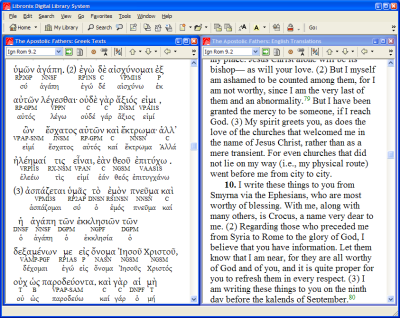 Note: The video discusses two resources that do not ship with Apostolic Fathers but can be added to your digital library: NA27 (included in "language" base packages) and the BDAG lexicon.