This is the second post in a series of posts (first post here) having to do with the Apostolic Fathers in Greek and English. Today's video focuses on basic capability of the morphologically annotated Greek texts, including configuring the interlinear lines, keylinking and using visual filters.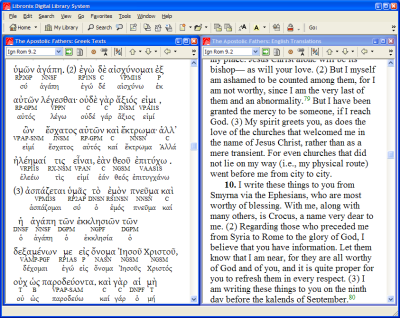 In the third and final installment next week, I'll show how to configure linking and hovering preferences related to the Apostolic Fathers and dig into the Bible Word Study report.
Note: The video discusses two items that do not ship with Apostolic Fathers but can be added to your digital library: morphological filter (part of Biblical Languages Addin, which is included in "language" base packages) and the BDAG lexicon.