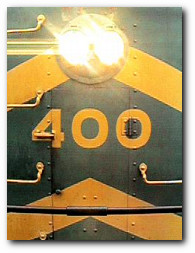 Well, this is actually the 404th post since the Logos Blog was birthed way back in July 2005. Which makes last week's Seeing Double post #400. If you're counting.
I got inspired today to do a little housekeeping on the blog because I was trying to isolate a bunch of tutorial-style posts for a co-worker and it was more painful than it should have been.
So in order to make this trove of usefulpast posts more easily accessible to all our blog readers, I added a new category called Tutorialand two subcategories: Using Booksand Using Tools & Reports.You'll see links to these categories in the right-hand column of the main page at https://blog.logos.com.
Thetop-level Tutorial category contains 99 posts that are substantially how-to in nature—posts with steps you can follow and a takeaway that you can use to inform your use of Logos Bible Software.
Almost half of these tutorial posts are syntax-related. Since some readers are very into syntax and others aren'tin the least,I created the two subcategories to narrow things down still further.
Using Tools & Reportscontains tips and tutorials for using features of the digital library, excluding syntax searching. Here you'll find tips on searching, library management, time-saving shortcuts, and in-depth reviews of specific tools and reports.
The tutorials in theUsing Bookssubcategory are focused less on library features and more on the features of individual books, such as the reverse interlinear Bibles.
If you see some posts you think shouldn't be included in the "tutorials" categories or run across others that should be but aren't, please drop a comment on this post.
To cap this off, here are a few gems from the distant past that I rediscovered in my travels today. If you're new to the blog (or are memory challenged) you'll find more good stuff like this in the category archives that will help you do better, more efficient Bible study.
About This Resource(September 2005) – In which you'll hear Eli Evans say, "an apple is an apple, and an orange is an orange." In this series of posts, Eli also explains what in the world a datatype is and how to use all the juicy information in the About This Resource window.
Mouse Gestures (August 2005) – Bob Pritchett reveals what he calls a "hidden feature" inside the app…but one that you'll love if ever you start using it.
Bible Word Study Report(May 2006) -A9-part series by Rick Brannan that does show-and-tell on every feature of the super-cool Bible Word Study report.
Syntax Search Example: Relative Pronouns(April 2006) – A foundational syntax tutorial post in which Rick Brannan reveals the secret wisdom thatenables usto attain a higher level of syntax searching: "The structure of the query matches the structure of the hit."
Words, Words Everywhere and Every One a Link! (January 2006) – A three-part series by yours truly (Daniel Foster)that shows how every word in Logos Bible Software is a link to something. Double-click words anywhere in the system and something cool happens.