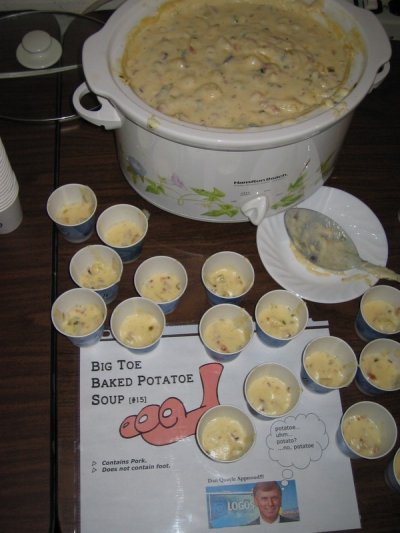 There is a hidden message in all the photos of crock-pots you see on the Logos Blog.
Everyone understands why we post about product features and special sales and Greek syntax, and even the design of a Ugaritic font. But maybe the pictures of cook-offs and frisbees and coffee and decorations are too subtle.
There is a reason we post all that Fun Stuff:
It's fun.
Okay, there's another reason, too: We want everyone to see what a great place Logos is to work. We know that before an interview every (smart) job candidate pokes around our web site and blog. We want them to discover that we're a place they really want to work.
We also want you, our regular blog reader, to (when you're not thinking about Greek syntax searching) take a moment to think, "Those folks at Logos must be having a blast! And they eat well! I need to take a look at www.logos.com/jobs and forward the link to the smartest people I know."
Finding and attracting great people continues to be the key to our success. If "we" are going to keep building great Bible software for you, "we" needs to get bigger and better. Maybe you should think about joining us? Maybe you have a gifted friend or relative who is looking for something new? Maybe they just need to know about a fun, growing company where a bunch of great people are working together to build tools to help you study the Word?
Let them know about www.logos.com/jobs. (Especially if they can cook.)