As Bob has mentioned and as regular blog readers know, from time to time we love to do some cookin' here at Logos.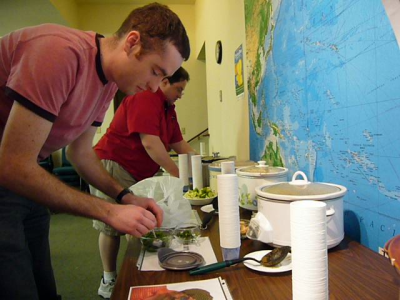 Bradley Grainger preparing some condimentsfor his 2006 Curry Cook-off entry
When we have cookoffs, we usually post winning recipes on this blog.
If you're interested in some of the winners, try searching the blog using the search box on the sidebar for the word recipe. Or just click this link.
Who knows, you could find something you'd like to make for dinner next week!