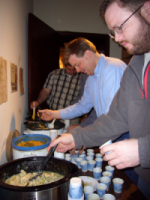 Last Friday was the sixth annual Logos Curry Cookoff. Logos Cookoffs are always fun days; the curry cookoff is one of the most fun. We had 17 different curries this year, and they were all excellent.
This year's winners were:
Bob Pritchett with Columbus' Loss
David Kaplan with Fire and Nice
James Van Noord with Green Monster
More pictures from the day are "below the fold". We also hope to blog at least the top three recipes so Logos users can enjoy some curry at home, too.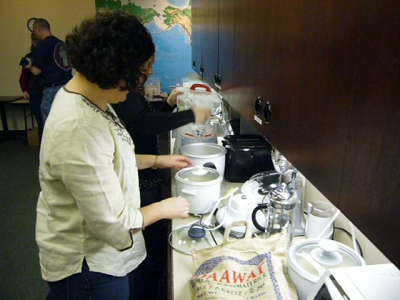 Rachael Robbins makes sure we have plenty of rice.
Don Hammons plugging in a rice cooker to "distribute the load".We've been known to bring down circuits from the rice cooker/crock pot draw on past curry days.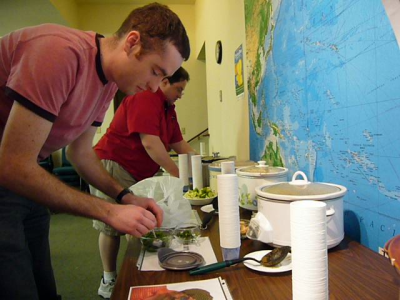 Bradley Grainger getting some curry condiments ready.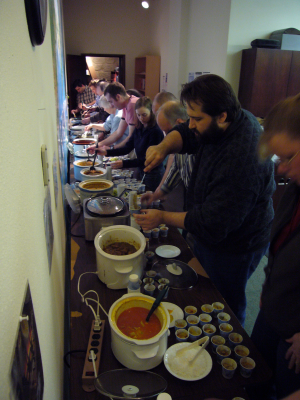 Curry chefs dishing up some servings of the oh-so-yummy curry.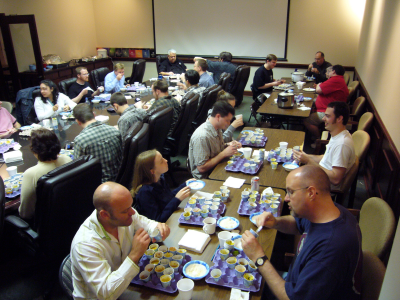 A wide shot of some very happy curry-eaters.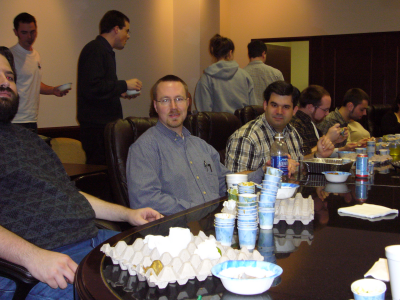 Yours truly (Rick Brannan) with Bob Pritchett (right) and half of Vincent Setterholm (left).We're all experiencing what we call "PCB" or "Post-Curry Bliss".