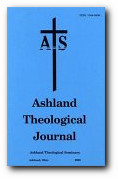 A new review of Logos Bible Software Series X (v 2.1b) and Stuttgart Electronic Study Bible from Ashland Theological Journal has been posted at Logos.com.
The review is authored by Dr. David W. Baker, who teaches Old Testament courses at Ashland Theological Seminary and is the editor of the journal. He is also the author of dozens of articles in Anchor Yale Bible Dictionary, among others.
The upshot of Baker's review is a recommendation of both Series X and SESB for users at all levels. In particular, he seemed to appreciate Verb Rivers, Word Study Guide, Graphical Query Editor, and Sentence Diagramming. He also praises the text-critical apparatus in SESB.
You can read the full text of the review at Logos.com.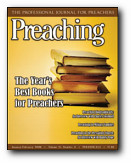 We also posted excerpts from a review of Scholar's Library Silver Edition that was published electronically in the January-February, 2006, Preaching Online. This review was authored by John Glynn, whose Commentary & Reference Survey (Kregel) has been mentioned before on this blog.
Glynn's review discusses KeyLinking between references, shows a sample graphical query, and praises the auto-footnoting feature that is a standard feature of all Logos Bible Software packages. He also appreciates the expandability of the Libronix DLS, citing some key commentaries that are available.
Excerpts from Glynn's review are posted at Logos.com.