Two of our own Logos staff are making additional presentations at the ETS/SBL meetings. The presentations listed in this third post are not Logos-related, per se, but we want to support Mike and Rick in what they're doing "on the side". :-)
Dr. Mike Heiser, Ph.D., is presenting two papers at ETS. They are both based on his dissertation and discuss the relationship between certain aspects of early Israelite theology, New Testament/Early Church theology, and contemporary controversies. One of Mike's research interests is questions surrounding the divine council and monotheism in the Old Testament.
I mentioned Rick Brannan's Logos-related ETS presentation in Part 1 of this series of posts, but he's also presenting a paper on biblioblogging at SBL. Biblioblog denotes a blog devoted to discussions of the Bible. Rick started Ricoblog over a year ago and PastoralEpistles.com in February 2005. His presentation will relate his experiences in setting up and maintaining these blogs, and present ideas for how to overcome some biblioblogging obstacles.

Highlighted titles are presented by Logos staff.
ETS
Open Session: Bible, Both Testaments
Radisson Bryn Mawr
Thursday, November 17, 2:10 – 6:10 pm
Ellis R. Brotzman, Moderator; Tyndale Theological Seminary
2:10 – 2:50 pm
Yahweh, the Sons of God and the Monogenes Son of God, Yahweh's Hypostatic Vice Regent: The Divine Council of Israelite Religion as the Foundation of High Christology and Heterodox Christologies
Michael S. Heiser, Logos Research Systems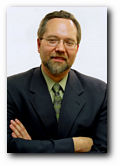 This paper is based in part on the author's dissertation.
Several passages in the OT depict God presiding over a council of divine beings referred to as his sons (bene ha-)elohim / bene )elim). Explicit parallels between these passages and the material from Ugarit are well know. The divine council of ancient Ugarit had a clearly-defined "vice regent" office – the position of Baal under El. Israelite religion retained the vice regency position, but in the Israelite system, various hypostases of Yahweh filled that position, allowing Israel's council to have two heads, both of the same essence.
The contention of this paper is that all the major Christological heresies encountered by the early Church are based on a flawed understanding of the Israelite divine council and its hypostatic vice regency. Elevating the lesser )elohim to the same status as Yahweh results in a Gnostic view of the heavenly host (the archons). Denying that the vice regent was the hypostasis of Yahweh yields a created vice regent of similar or lesser essence.
On the positive side, an accurate understanding of the divine council in Israel helps us to discern how the early Christians articulated a binitarian godhead, one that saw Jesus and God the Father as the same essence. It also helps is sort of common points of "confusion," such as how the OT can speak of multiple sons of God while the NT speaks of Jesus as the monogenes son of God. The divine council and its vice regency element are the key to a biblical understanding of the "One and the Many," to comprehending where early Christological heresies went wrong, and how high Christology is rooted in Israelite religion.
3:00 – 3:40 pm
The Stone and the Tree, read by Brandon Walker, Miami University
Ben M. Carter, Dallas/Fort Worth Hospital Council
3:50 – 4:30 pm
A Test Case for an Inner and Inter-Biblical Interpretation: The Melchizedek Texts in the Bible
Alan Kam-Yalu Chan, Chinese Christian Union Church
(North)
4:40 – 5:20 pm
The Apocalyptic Jesus Compared to Jesus in the Synoptic Gospels, the Old Testament and the Septuagint
Gordon S. Ivey, First Baptist Church, Carrollton, TX
5:30 – 6:10 pm
Apostolic Awareness of Authorial/Textual Intent When Quoting the OT: Two Non-Nuanced Citations in Romans
R. D. Kunjummen, Michigan Theological Seminary
---
Open Session: Old Testament
Radisson Bryn Mawr
Theme: Pentateuch
Friday, November 18, 9:45 – 12:05 pm
Michael S. Heiser, Moderator; Logos Research Systems
9:45 – 10:25 am
Monotheism, Polytheism, Monolatry, or Henotheism? Toward an Honest (and Orthodox) Assessment of Divine Plurality in the Hebrew Bible
Michael S. Heiser, Logos Research Systems
This paper is based in part on the author's dissertation.
Scholars of Israelite religion have frequently pointed out that the Hebrew Bible contains no explicit denial of the existence of other gods. Instead, Israel is repeatedly commanded not to worship other gods. There is also near universal agreement among critical biblical scholars that divine plurality was expunged from the sacred text during and after the exile (586 B.C.E. – 539 B.C.E.) by zealous scribes enforcing a new monotheistic innovation. This paradigm is flawed in its assumption that Israel's religion merely numbered Yahweh as one among "species equals" in the divine realm. Evangelicals prefer to argue that references like Psalm 82, Psalm 29:1; Psalm 89: 7-8; and Exodus 15:11 refer to either human judges or idols, not real entities. The former approach is incoherent in the light of comparative semitic data, logic, and the numerous references to plural elim / elohim in the Qumran material (approx. 175 occurrences), often in the context of the description of a divine council and in distinction from the earthly Qumran community and its leaders. This paper argues that evangelicals need not be driven to choose between the Scylla of liberal conclusions about a presumed evolution toward monotheism in Israel's religion and the Charybdis of arguing the text can't mean what it plainly says. There is a better solution.
10:35 – 11:15 am
The Missing Bet of Exodus 20:11, The Divisive Factor
between Creation Theories
Thomas Patrick Arnold, Arlington Heights, IL;
11:25 – 12:05 pm
Following Yahweh's Cloud: Semantic Ambiguity and the
Literary Function of Numbers 9:15-23
Janson Condren, Trinity Evangelical Divinity School
---
SBL
S20-12: Computer Assisted Research
11/20/2005
9:00 AM to 11:00 AM
Room: Room 411 & 412 – Marriott
Theme: The Pleasures, Pains and Prospects for Biblioblogging
The phenomenon of "blogging", the maintenance of a regular online journal or weblog, has proliferated massively in recent times. As in all areas of life, political, religious, cultural, art, entertainment and media, so too in the area of academic Biblical Studies, the blog is an informative, innovative, up-to-the-minute way of discovering more about the subject, discussing the latest developments, interacting on controversial topics and enjoying the lighter side of the discipline. These "biblioblogs" are now widely consulted by those in the guild, and are contributing something of interest and intelligence. But what is the future of the biblioblogs? What is their scope for development? This session gathers together a panel of pioneers in this area.
Mark Goodacre, University of Birmingham, Presiding
James Davila, University of St. Andrews, Scotland
Enter the BiblioBloggers (20 min)
Biblioblog Problems and Solutions: PastoralEpistles.com as a Sandbox (20 min)
R.W. Brannan, Logos Bible Software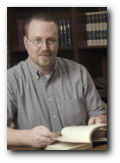 Biblioblogs have come to serve a valuable role in the academic community: they disseminate information throughout the academy while serving to humanize their authors. But the information produced by bibliobloggers, while searchable via Google and able to be displayed upon request, is locked in an environment that stores content as a sort of lowest common denominator. Salient bits of information, ranging from discussions of particular Biblical passages to impromptu book reviews, are unable to be easily retrieved unless one happens to fortuitously stumble upon them. Most biblioblog content is first-rate, but the blogging software that typically generates and archives the content could be better.
This paper further defines some of these "lowest common denominator" problems and explores methodology used by PastoralEpistles.com to address them.
Panel Discussion
Discussion (80 min)
A.K.M. Adam, Seabury-Western Theological Seminary, Panelist
Tim Bulkeley, University of Aukland, Panelist
Stephen Carlson, Fairfax, VA, Panelist
Edward Cook, Cincinnati, OH, Panelist
Torrey Seland, Volda University College, Panelist
James West, Quartz Hill School of Theology, Panelist